Delamode Romania joins United Shipping Network
07. 27. 2022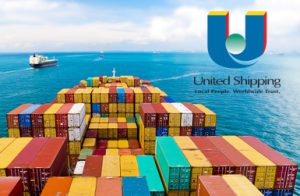 We are delighted to share the exciting news that Delamode Romania has been welcomed as a member of the United Shipping, Inc. network!
United Shipping INC, is a partnership of over 140 freight forwarders and customs brokers with many offices around the world. United Shipping uses state of the art technology to give importers and exporters global reach along with the expertise of local, independent brokers, a winning combination no multinational can match.
Working with United Shipping is like having a personal representative in every port. Technology isn't the only thing that ties United Shipping together. Partners meet regularly and communicate constantly. That enables United Shipping Partners to act as direct extensions of each other. Sophisticated new systems are making United Shipping an even better resource for importers and exporters. From providing insurance, to handling export and import documentation, United Shipping is fully capable of handling any and all of a company's logistics needs.
The expertise that can be found only in a locally owned and operated business.
Contact us today and let us take care of your freight requirements: [email protected]